Drama Camps
Your destination for Summer Break fun in Overland Park!
Choose a summer camp where your kiddo will be included and never get bored!
You have lots of options, and your child is counting on you to find a camp that has what you need:
Small group sizes for plenty of individualized attention
Activities that are fun, different, and serve their sometimes short attention spans
A place where they can be silly, be themselves, and have a healthy way to grow their confidence
Our Drama Camps
They are packed with fun activities throughout the week while the kids prepare their own show!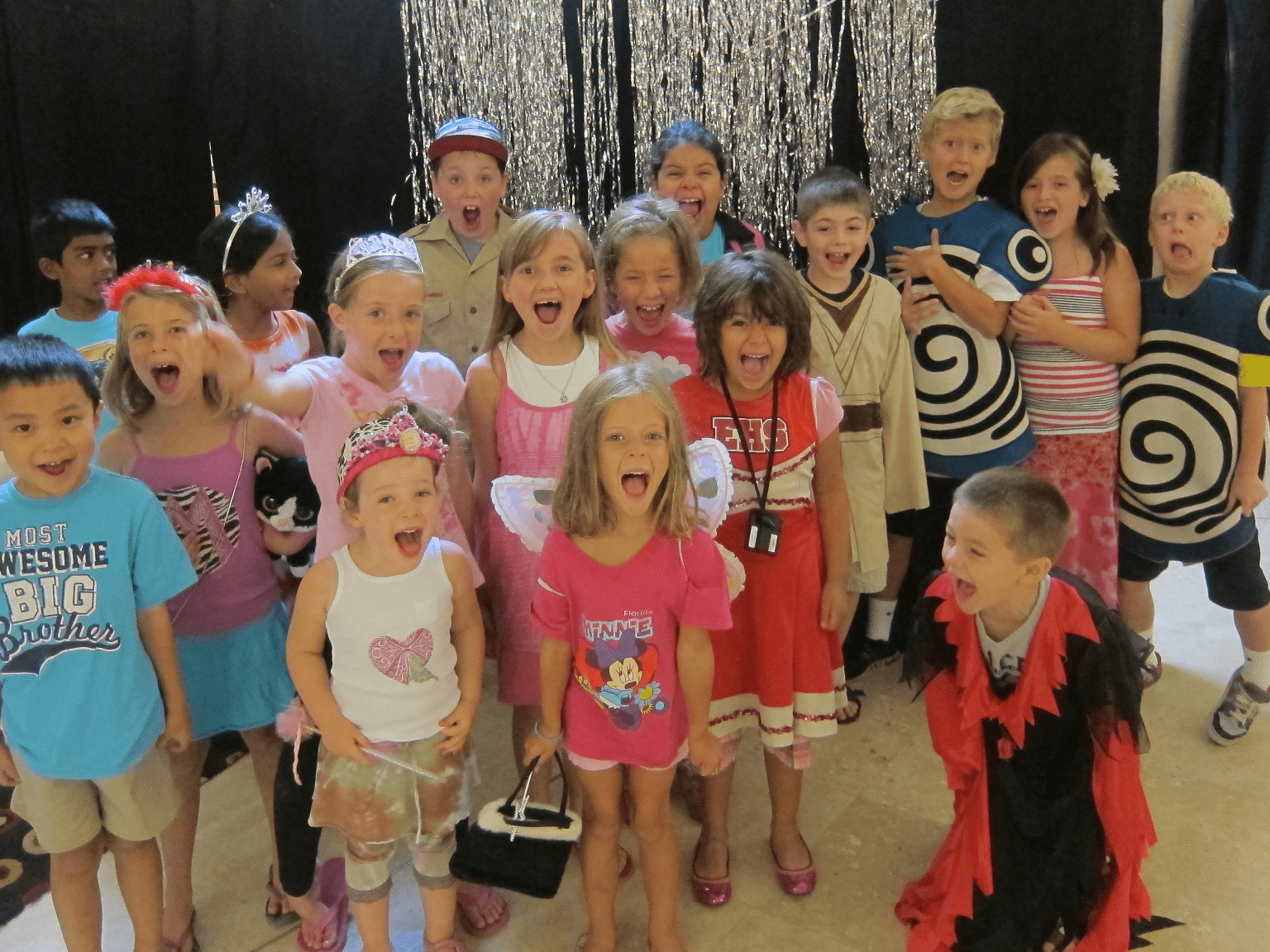 Let's Make a Show!
All week long, the kids will spend time practicing lines, learning the basics of acting, and working together to perform an amazing show on Thursday night.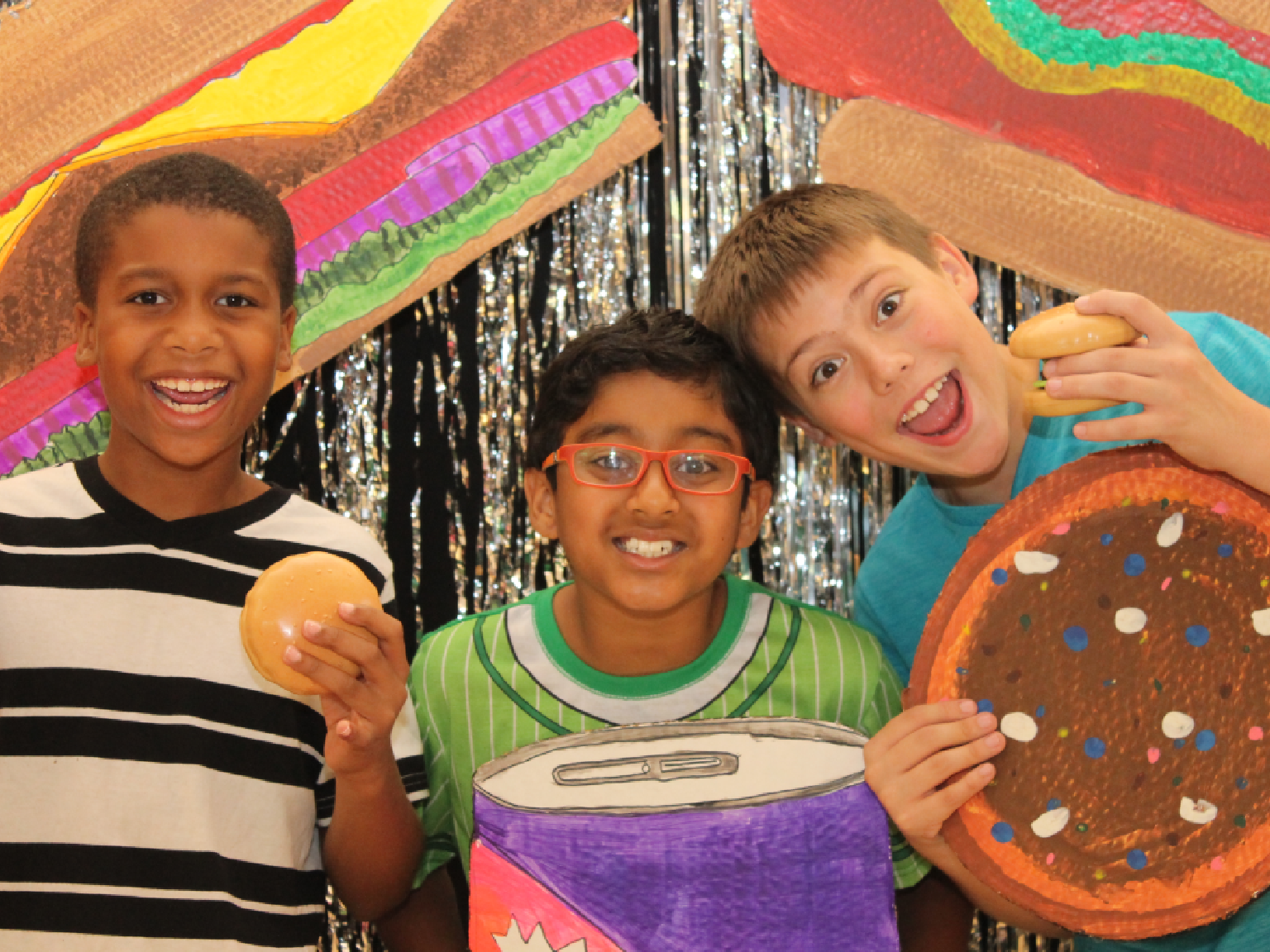 Arts, Crafts, and Fun Rooms!
Each day they'll get to do arts and crafts projects that relate to the theme of their show. Also, they have free-time rooms with foosball, air hockey, arts & crafts, legos, and a disco room!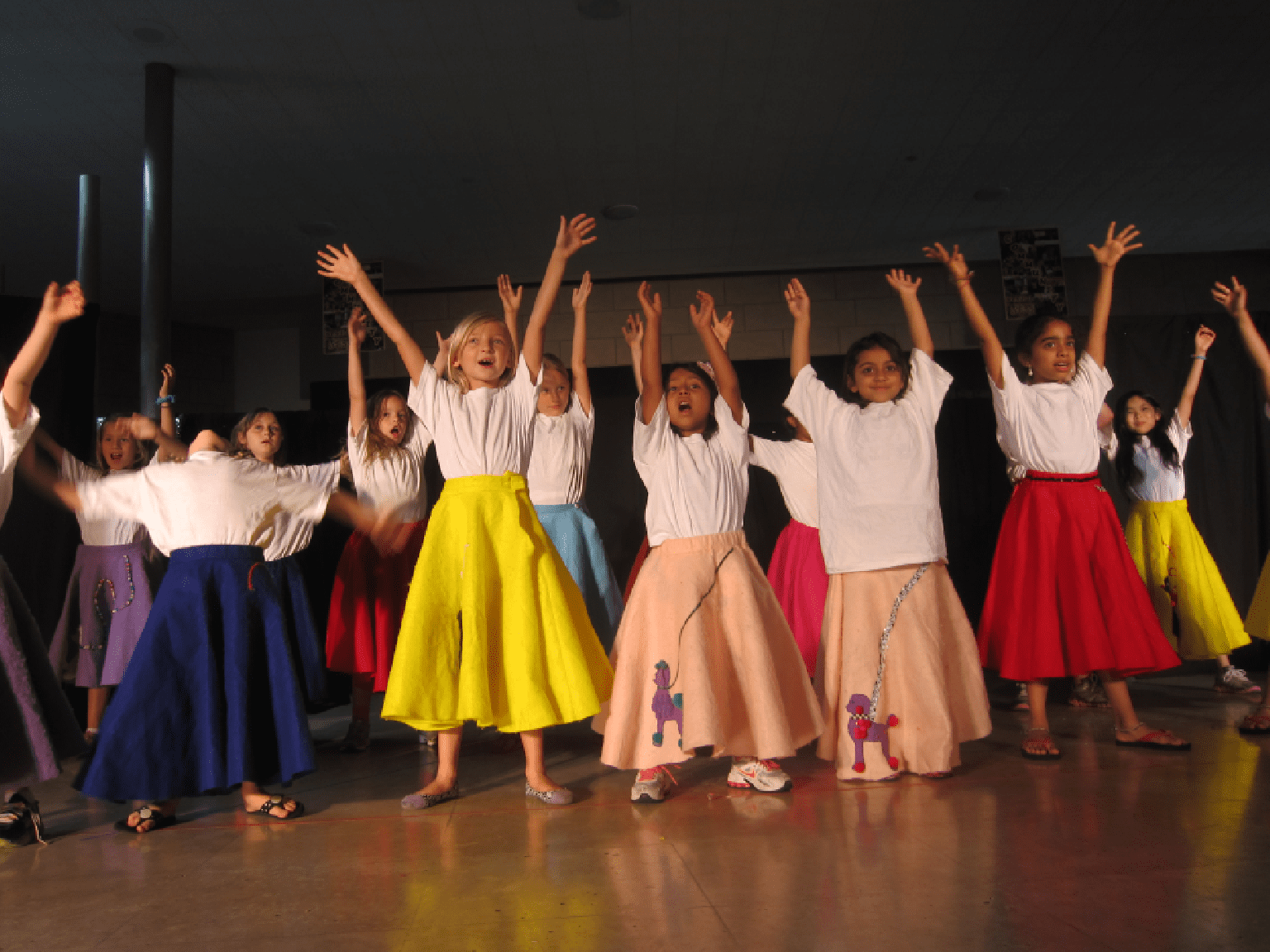 Daily Dance Routines
Kids also have an option to learn a fun, short dance routine to perform for each other, and for parents during their shows.
Thursday Night ShowS!
Your kiddos work hard all week for their Thursday night performance! Students are divided into groups of 15, and there's one show per group. Shows are approximately 15 minutes in length, and every kid has a chance to shine!
Show Times:
Shows are performed for the families on Thursday nights, from around 4pm-6:30pm. Your specific scheduled time block will be announced after camp begins. By Monday afternoon you'll know your time block for Thursday night.
How long will the show last?
We know how hard it is when you're expected to stay for an entire evening of performances. To make it efficient for the parents we put the shows in blocks of 2, and each show is roughly 15 minutes so the length of each show block will be about 30 minutes. After your child's show block you do not need to stay for other performances! Come, watch your kid be a star, and head on out!
Fun Fridays!
Pajama/Movie- Making Day!
The day after the performance we have a celebratory Pajama Day! Kids come in their coziest of PJs, stay with their classes and play games, create crafts, make movies, and have a relaxing, fun day! The students get to show off their creativity by making a movie of their choice and at the end of the day they sit together for a watch party!
The video made gets sent to the parents via e-mail so they can always keep proof of their creative genius!! 
 Fun Friday Highlights:
create their own costumes/props
make their own sets
create their own characters
make an original movie
watch the movie that day
get a free copy to keep and share
We had another great experience with Mr Miles. My kids love coming here. The staff is friendly and professional and they really care about the kids.
We did another drama camp and it was OK, but the Theatre of the Imagination folks are top of the game.
Ms Kathleen taught my kiddo and she just raved about all the theater terms she learned. Plus the skit was hysterical. Mr Miles wrote a speech for my daughter to say in the play and we were rolling. Now we hear that speech every night at dinner.
Having my daughter build her self-confidence is what I want. She is finding it here. She wakes up early excited to go.
I cannot recommend Theater of the Imagination enough.
I give this place five stars because my children still want to come here year after year, even though we do other camps also.
They have attended camp here for seven summers. It has really prepped them with a high confidence level of getting on stage. It has also gotten my daughter ready to audition for her middle school play.
My son used to be shy, not anymore! Now he gets on stage for speaking, singing and playing an instrument. This is remarkable to me, as they have parents who are petrified of public speaking.
Over the years, my kiddos are now able to learn and memorize up to many lines inside of a week-long camp, and Mr Miles keeps adding lines when my kids want them. I believe they can take the skills they learn here and apply it towards serious acting work in the future if they desire.
I went to Theatre of the Imagination as a kid, and it was an extremely rewarding experience. I am 20 now and still have life long friendships from when I was 11 years old at camp.
Theatre of the Imagination gave me a chance to express myself and feel comfortable with myself. I loved acting and creating shows, and started my theatre experience which led me into the theatre program at my high school.
9 years later, I have come back and seen the extraordinary things that this camp provides for kids. I have seen shy little kids shine on stage and it is an incredible thing to witness. Leaving camp this summer feels like leaving my second home. Cant wait to come back next summer!!
Your kiddo shouldn't get lost in the crowd during camp!
When Spring Break and Holiday Breaks come around, we know you want to find a place where your kiddo can go during the days to feel great and be included. But it's hard if you choose a camp that's too big, too boring, or leaves them feeling alone.
We believe kids at camp should be able to thrive and get the attention they need, so they can grow in confidence and have fun. That's why we love hosting drama camps every year, because we can create small group sizes, provide a variety of fun games and activities, and make sure every kid gets a part in our shows.
It's easy to get signed up with us!
Sign up online for the week that works best
Call us with questions or to tell us about your kiddo!
Sit back with relief knowing your kid will have a blast
So – Sign up online now, or subscribe to our newsletter to learn more about what we have going on next! Can't wait to see you soon!
Small Group Sizes
We book no more than 15 kids per group, and each group gets to create their own short play! We have a 7-1 teacher to student ratio, so every kid gets attention.
Pack a Lunch!
Just send your kids with easy packed lunches! Please avoid peanut and nut related products because we're trying our best to be peanut and allergen aware.
Lost and Found
If your child must bring personal items, please make sure all things are labeled, including hoodies. All items left at 5pm on Friday will be disposed of.
No Electronics or Personal Devices
It's no fun when these things go missing! Save yourself the heartache and leave them home. And let your child thrive without electronics during the week!
1-Week Camps
Choose as many weeks as you want, each week is different!
SIGNING UP FOR CAMP IS EASY!

1. SIGN-UP ONLINE FOR 1 OR MORE CAMPS!
Signup is easy, camps are posted throughout the year or you can save the dates.

2. CALL US WITH ANY QUESTIONS!
If it's your first time, we'd love to learn details about your kiddo! The more we know about your student, the easier it is to get them tapped into their first role. We love this part!

3. SIT BACK WITH RELIEF KNOWING YOU PICKED A CAMP YOUR KIDDO WILL LOVE!
Feel awesome knowing they'll gain confidence and have fun for the whole week.