Fundraiser
Auctioneer & Host
Game Nights | Live & Silent Auctions | Awards Banquets
Keep your audience entertained
Raise money with your audience
Serve the mission you care about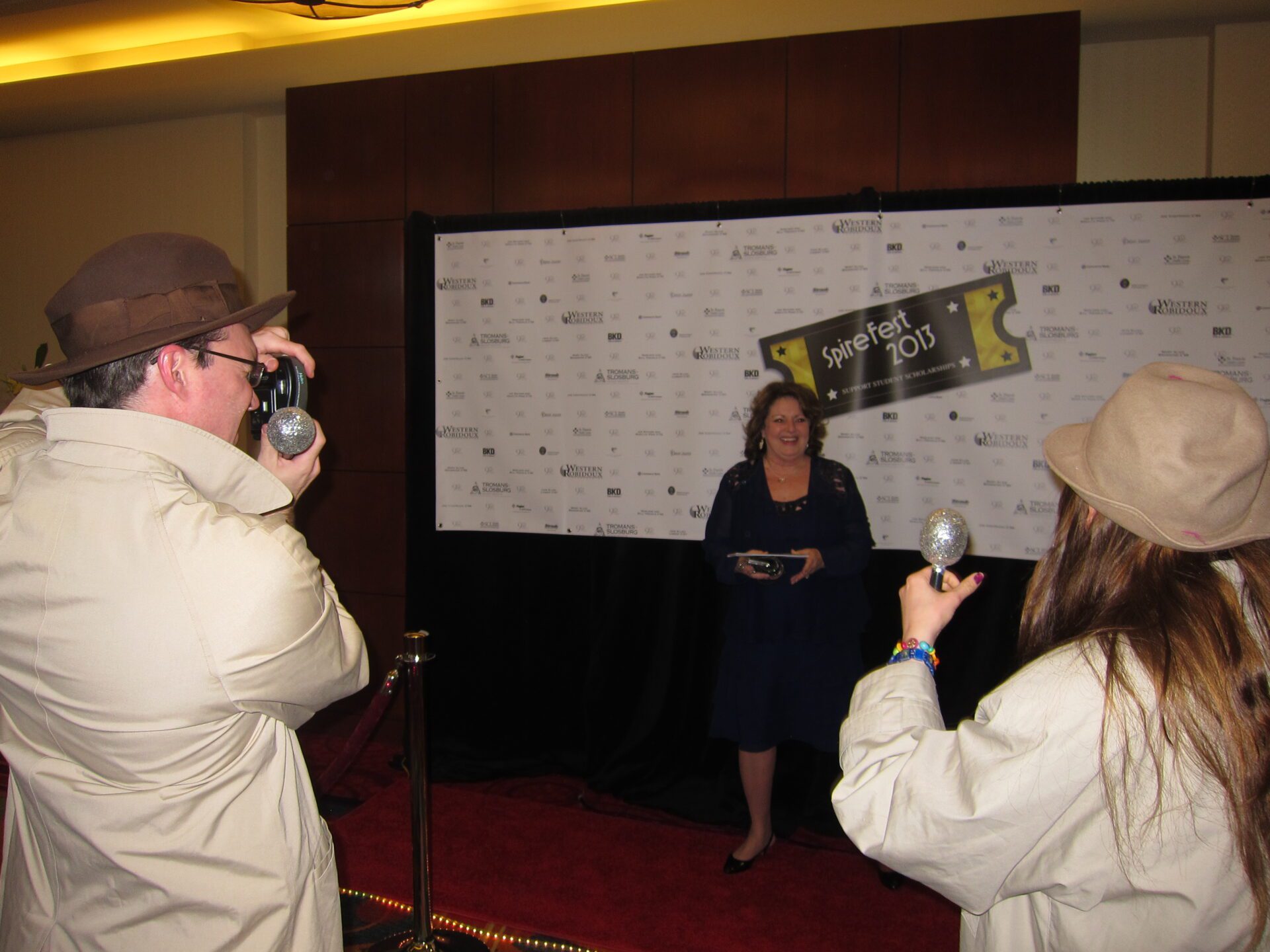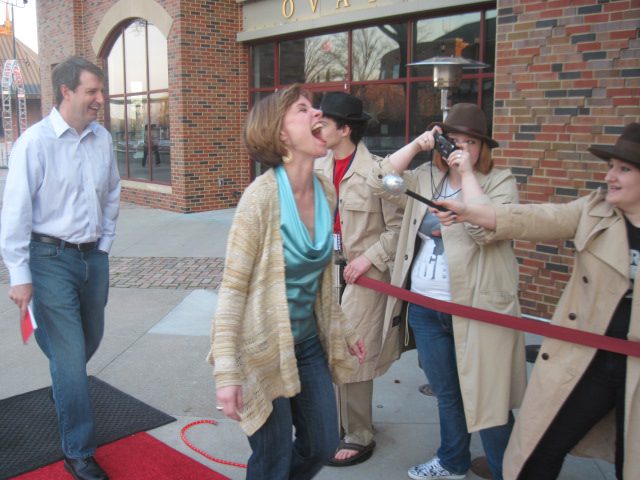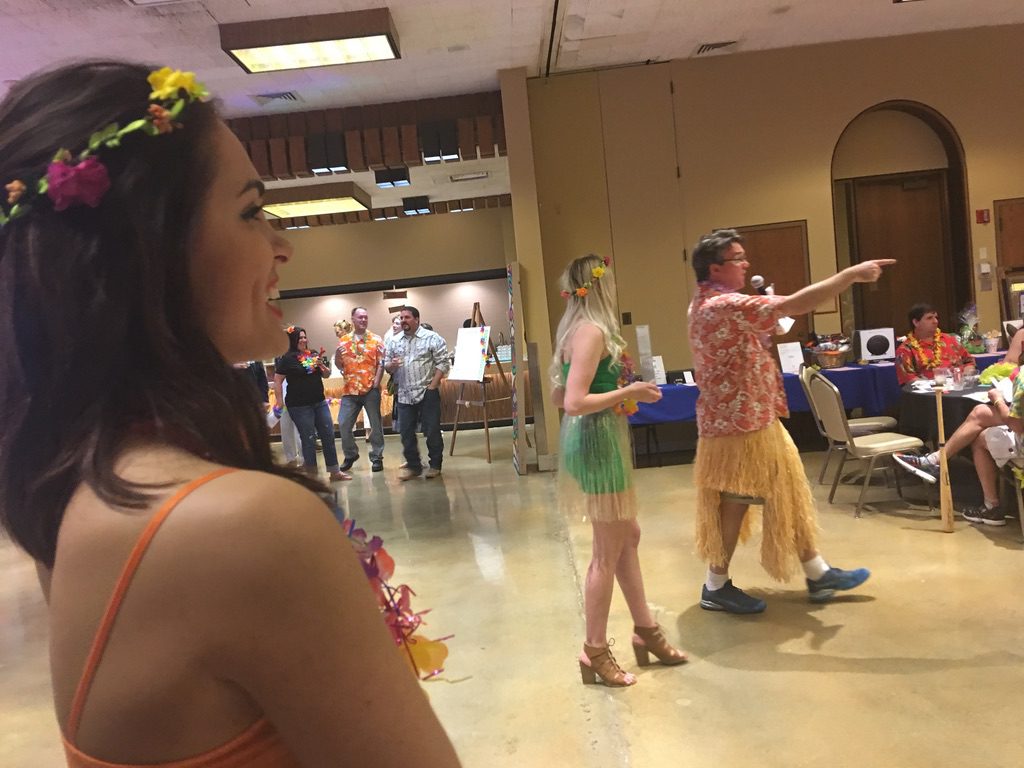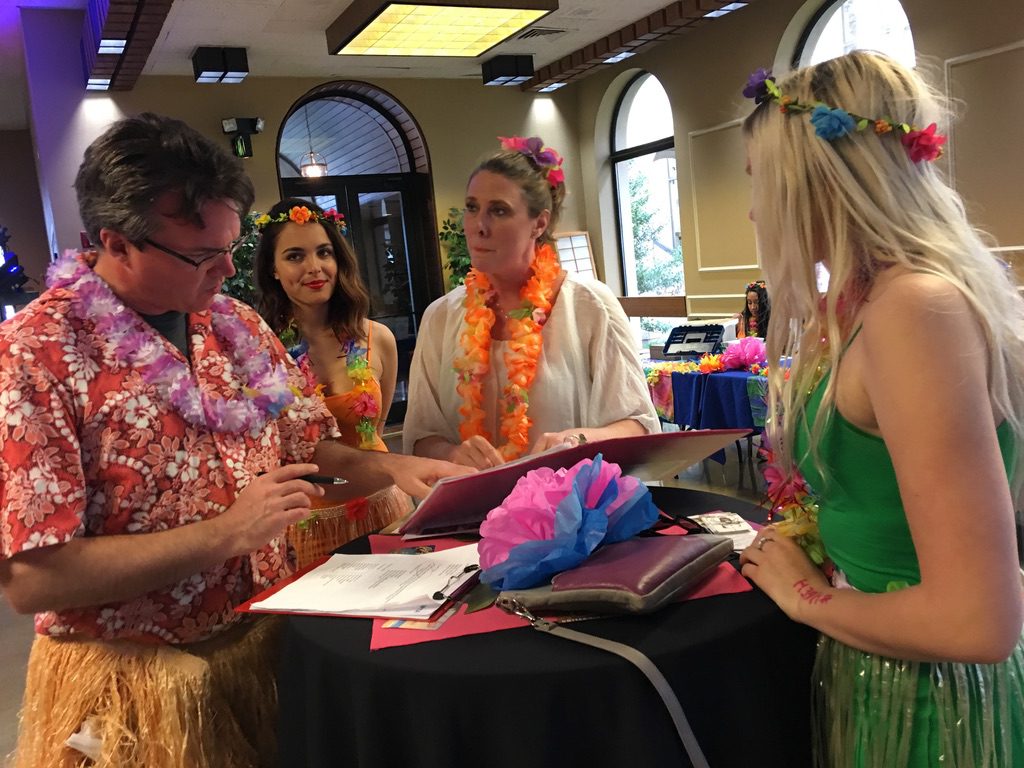 fundraising events can be stressful, because you really need to tap into your audience.
If the audience doesn't feel connected to the mission, fundraising will be down
Your audience needs to be engaged and having fun in order to increase their bidding
An amateur host can bomb your event, so you don't want to trust your audience to just anyone
SERVE YOUR MISSION
we'll help make your fundraising event a success
The success of every fundraising event depends on how well the host or auctioneer can connect with their audience. Planning for this ahead of time simply means you're a competent philanthropist who can move mountains for their cause.
 auctioneer and MC services
We work with you to plan amazing fundraisers to support great causes, and honor the mission you care about.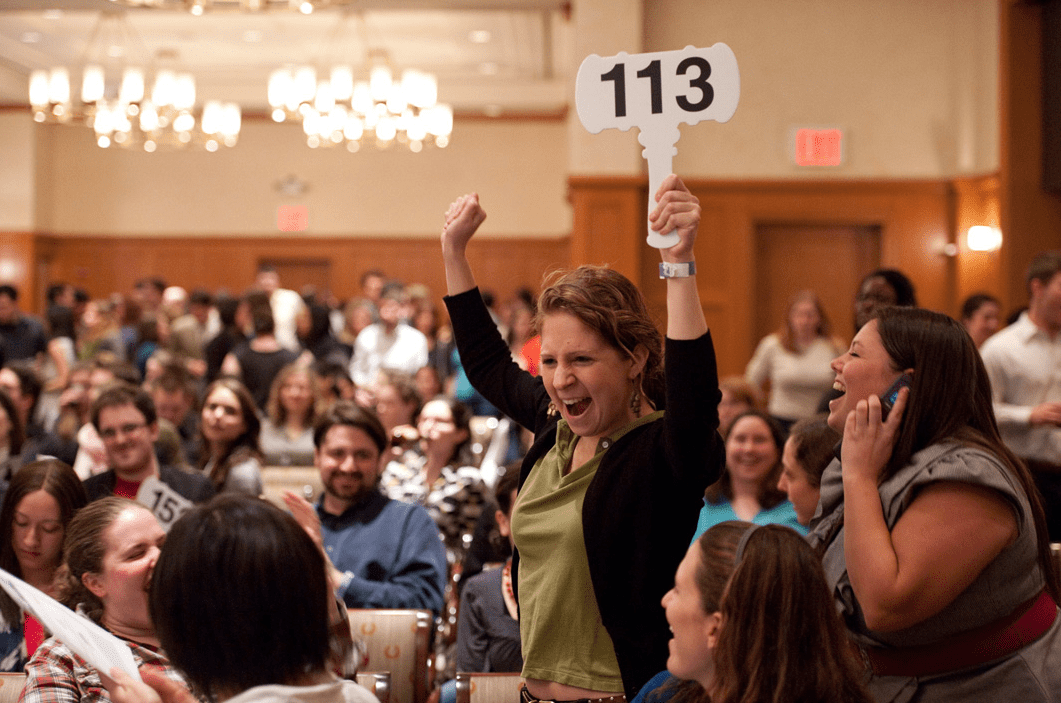 Silent & Live Auctions
We get your crowd excited and engaged, while driving home the emotion around the mission. They'll be ready to go to battle with each other over who's the biggest supporter!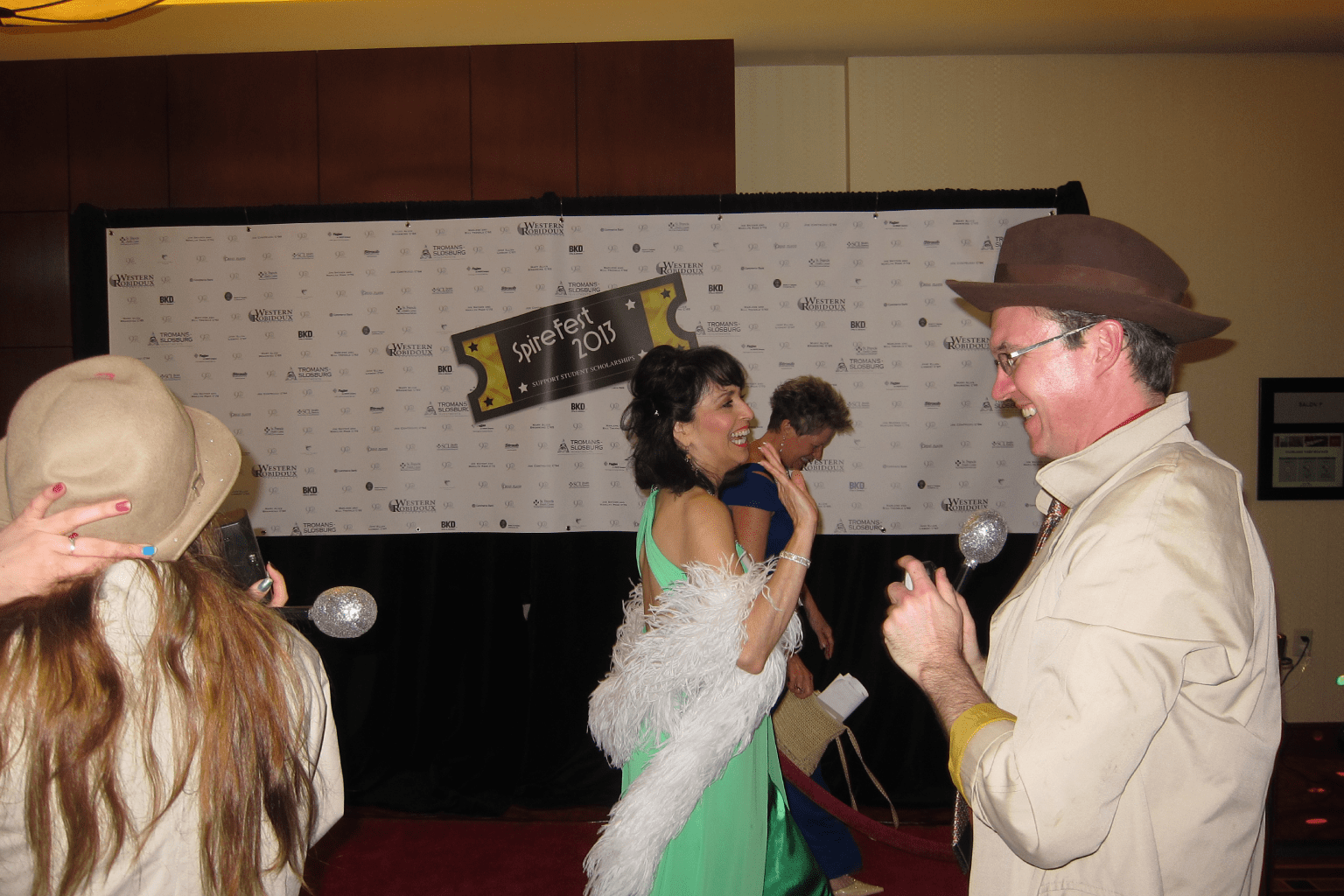 Trivia & Game Nights
We work with you on the theme, and create a custom Trivia or Game Night for your group. Through laughter and triumph, they'll be bursting with dopamine and generosity.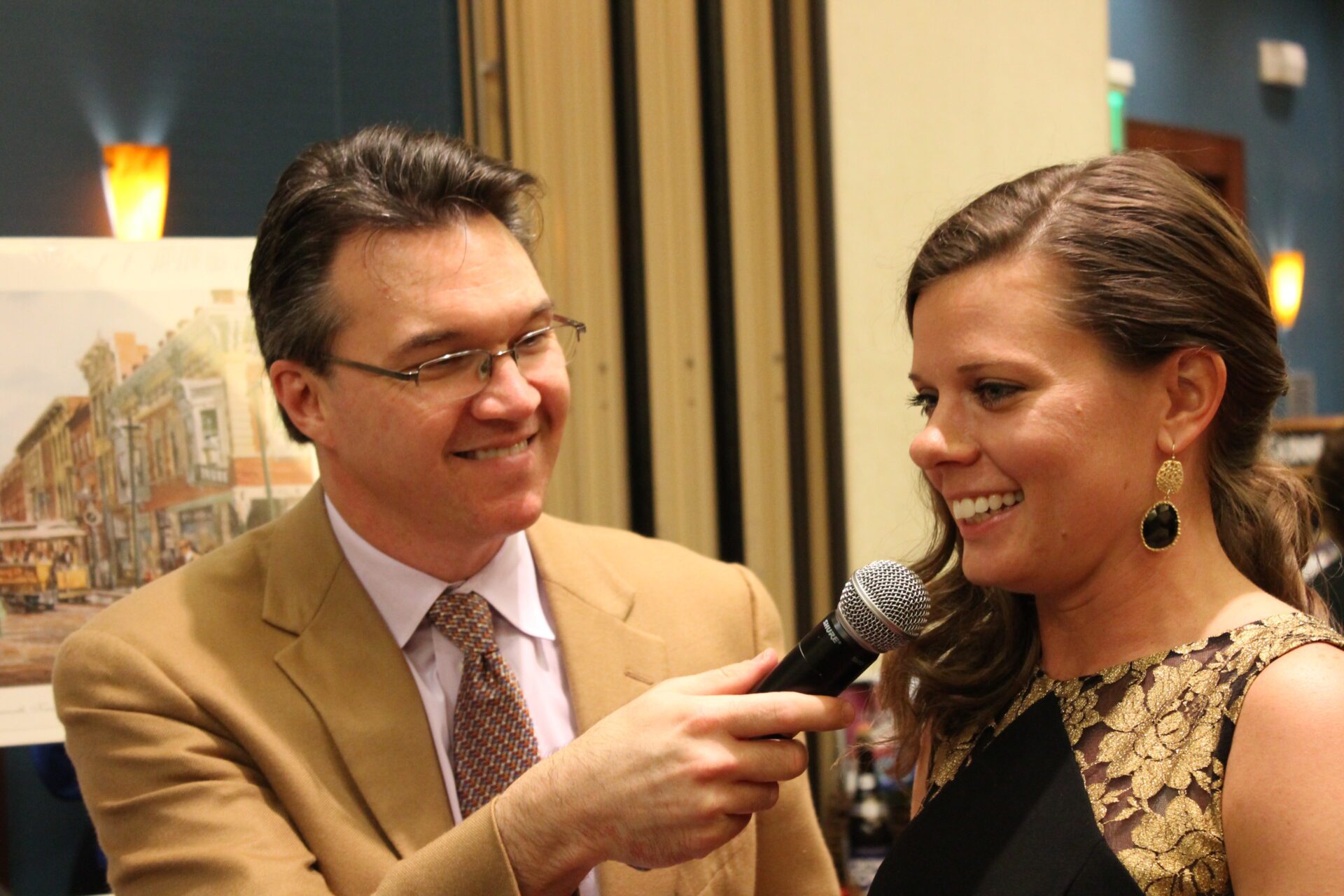 Awards Banquets
Whether it's golf or another corporate awards banquet, we can get you through the long list of awards and raffle prizes, keeping it fun and entertaining. Boosting their egos means opening their pockets.
what our clients have to say
We very much enjoyed having Miles as the MC our school auction. He was very personable and professional and really got the crowd into it. The slideshow he prepared was great, it showed off our live items very well.
His ability as both a salesperson and an entertainer onstage were right on the mark, just what we were looking for. We had hired other auctioneers in the past, but they came off as dry and a bit dull. Miles brought humor and energy to our auction, the night felt like an event.
Bottom line, our take was twice what we brought in last year. That is real proof. We are booking him again, for sure!
The Theatre of the Imagination team made our Trivia Night Fundraiser entertaining and engaging.
They all dressed up for our 80's theme, (loved the leg warmers!), and brought a dramatic flair to the night.
The photobooth attendants were hilarious valley girls and got some great pictures of our families. Miles and his energetic approach made the night feel like a game show. Fun questions that were "Trivial Pursuit" enjoyable, but not "Jeopardy" hard. I would definitely recommend using them for your event!
I am retired and work with several area charities, helping them with their fundraising. When I was put in charge of finding and MC & DJ for our events, I did not know where to even start looking. Luckily, my grandkids took Theatre of the Imagination drama classes years ago, so I called Miles to help me out.
Things could not have been smoother. We are a small operation, and he packaged a service that was affordable and just what we needed. The photobooth was cute, everyone left with funny pictures. He just about doubled our profit for the night on the live auction. Then he got the dance floor hopping and kept our guests entertained until closing time. Job well done.
MC/Auctioneer
Live or Silent Auction
$800/2hrs
$100 each additional hour
***********
We have helped raise tremendous amounts of money for schools, charities and other organizations. We bring an unparalleled energy and enthusiasm to your event to get the audience excited and engaged, and to keep driving those bids up and up!
INCLUDES:
MC/Auctioneer includes full sound system, wireless microphones (hand-held & lavaliere), music (background & special effect bumps), and slideshow of live auction items (includes projector & screen)
$100 each additional hour
***********
Trivia and game nights for fundraisers are all the rage, and we're here for it.
Use the chance to rally teams together to come and compete, raise money, and support your mission.
Great for 20-300 people
INCLUDES:
All questions, answer sheets, high-def digital projector and video screen, as well as "Name That 80s Song" contest.
$700/2 hrs –  dances & pool parties.
$800/2hrs – weddings & Bar/Bat Mitzvahs 
$100 each additional hour.
*****************
We make the atmosphere of your event fun and engaging. We fluidly mix songs together, keeping guests on the dance floor the entire time. We make clean and clear announcements, allowing your event to run smoothly and on time without drawing undo attention.
INCLUDES:
Our DJ series include LED/Lazer dance floor lighting, wireless microphones for announcements/toasts, and high quality sound equipment.
$100 each additional hour
*************
Have a Golf Tournament or other ceremony that would be best with a professional speaker? We can make raffles fun, giveaway your prizes, recognize your sponsors, create a fun environment while everyone winds down at the end of a long day.
INCLUDES:
For awards banquet we provide sound system, microphones, music & MC for the night. Add projector & screen for $100
$100 each additional hour
*************
Our full service Photobooth is the perfect way to capture the fun and energy of your event. All photos are 4×6, in color, and are unlimited.
INCLUDES:
Unlimited high-quality digital pictures printed at the event + high-def digital copies of all pictures delivered via Google Drive or DropBox after the event.
We can also add a monogram or logo(s) to the images. Contact us for your next Photo Booth rental in Kansas City and Overland Park.

1. Fill out the Event Request Form
We'll call you to follow up and get to know what you're looking for in your event, and learn about your audience and mission.

2. You plan the food and drink, and we'll focus on the crowd pleasing.
We'll work with you to build a script and plan for the night, and you can rest easy knowing your crowd will feel all the feels. 3. Feel amazing about supporting your awesome cause, and being a skilled philanthropist.
At the end of the night when the money is counted, you'll feel amazing knowing you booked the vendors that would make your event a success.
You shouldn't have to plan an event and be an expert MC at the same time.
Hosting a fundraising event can be super stressful and depend on just a few important things. The donors have to be entertained and you also have to pull on their heartstrings just enough to tap into their emotions and create the most generosity. That's a hard balance! It takes a certain personality who can work the crowd and maximize the donations in the room.
We believe you shouldn't have to be an expert in being an MC. That's why, after hosting dozens of fundraising events in front of lively crowds, DJ Miles has helped schools, charities and nonprofits raise hundreds of thousands of dollars.
Here's how to work with us:
Step 1: Fill out our form for a Host event request
Step 2: You plan the party, we'll plan the fundraising
Step 3: Support your cause as an amazing philanthropist
You shouldn't have to stress out so much on how to connect with your donor audience. Book with us, and we'll tap into the crowd for you, giving you great fundraising results!