Drama Classes
After school classes where your student can shine.
Not all Drama classes are built the same
Do any of these things keep your kids from loving drama class?
They get stuck with a non-speaking part
They get lost in a class that's too big
They have to audition and get stuck with a part they don't want
They either get intimidated by the bigger kids or bored with the little kids.
We provide drama classes that give every kid a chance to shine.
We provide unique scripts that are completely customized to match the skill level of your kiddo.
No matter who they're in class with, the part they learn will be perfect just for them.
Classes are capped at just 12-15 per class.
1 night per week for 5 weeks
OUR CLASS SCHEDULE
Our five-week classes are designed to build confidence, and give kids a chance to build on their skills as they get ready for Show Night!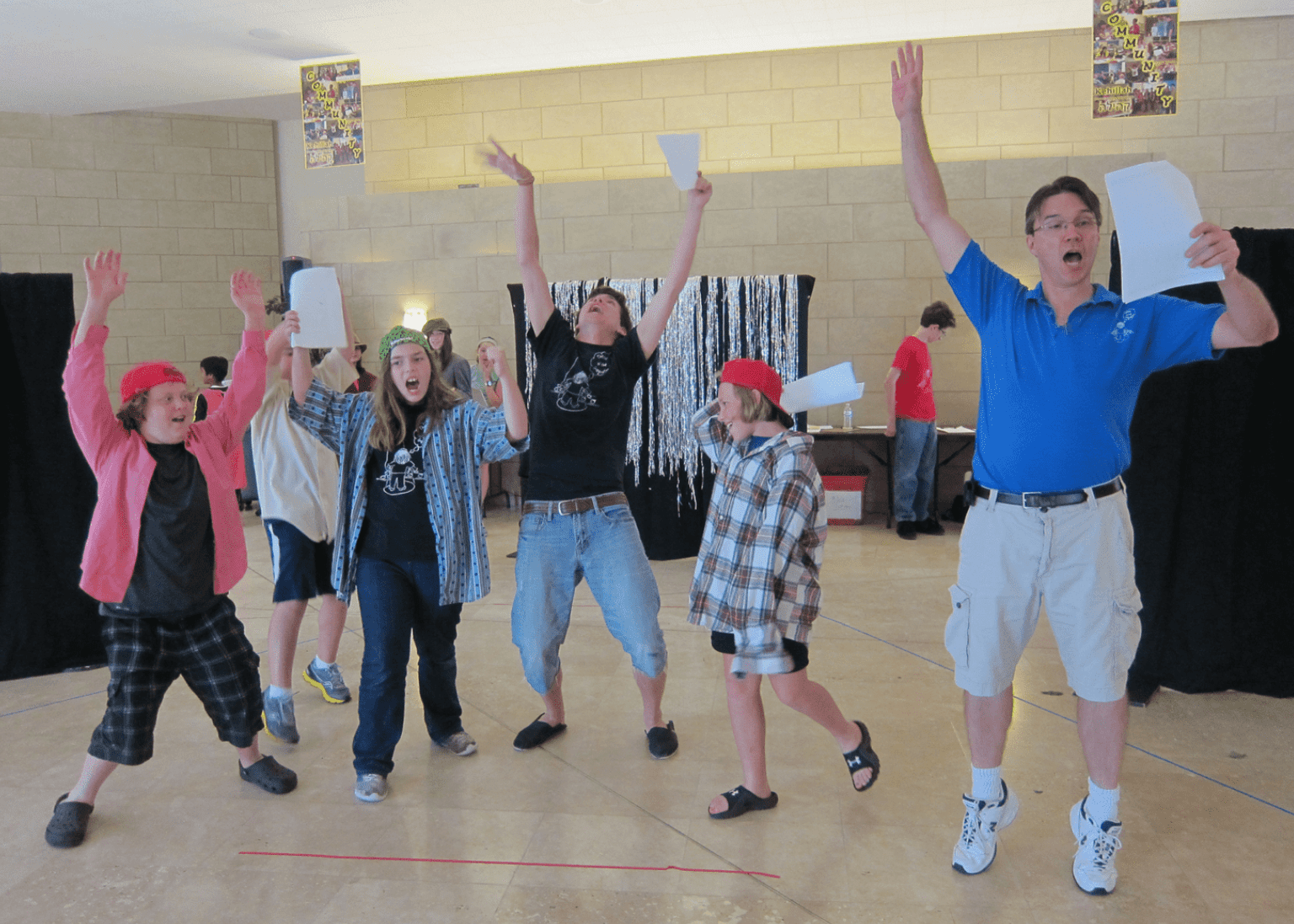 Ice Breakers & WarmUps
We make sure kids get comfortable with each other and have fun in class. We want everyone to feel relaxed! We do warm up games to warm up our voice, body, imagination. They'll start reading through the script out loud on the first night!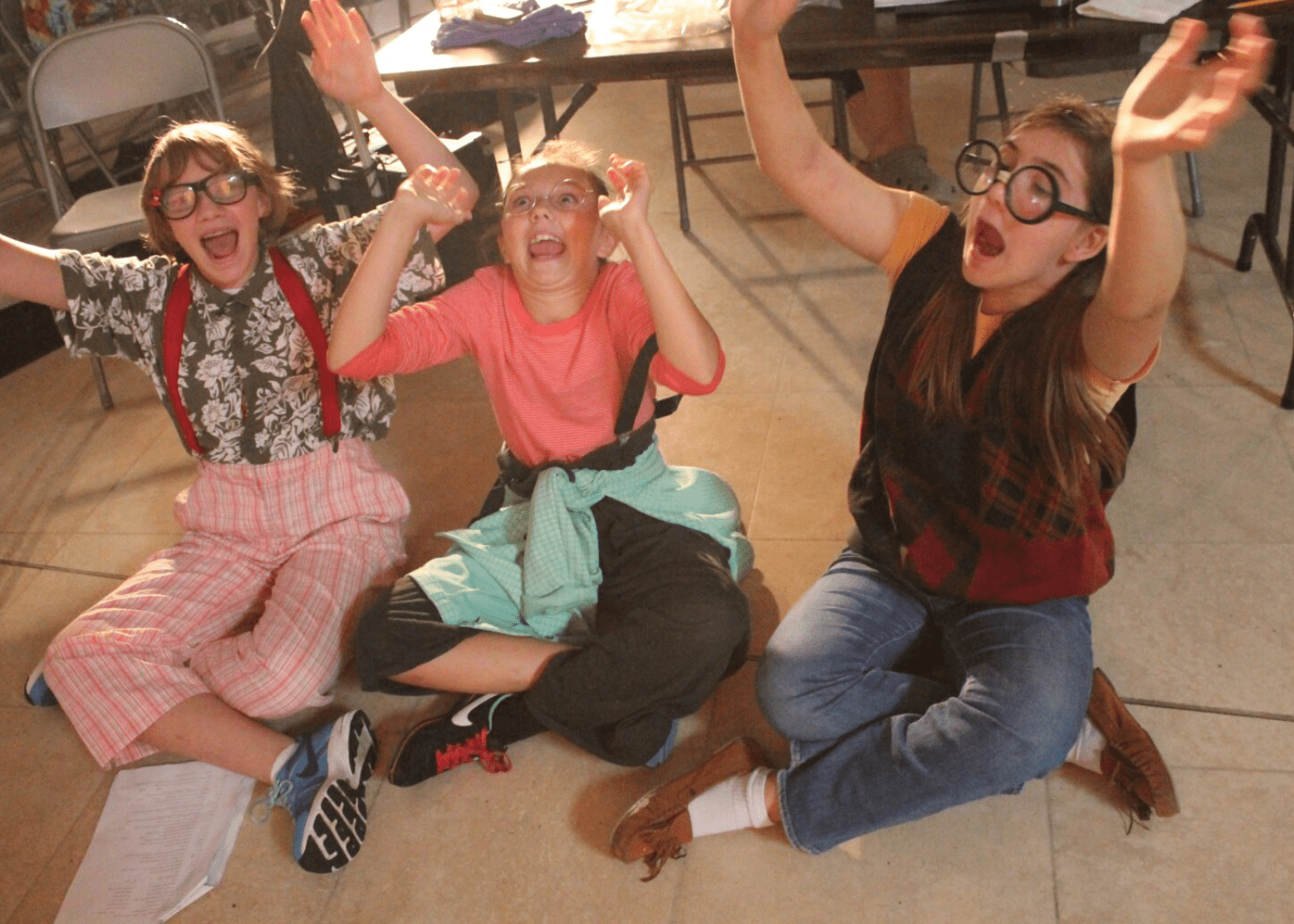 Drama Games & Rehearsal
We'll switch up drama games and fun improv exercises to grow their ability for "active listening."
Rehearsals will focus on vocal projection, memorizing and reciting lines, stage blocking, and how to move on a stage with others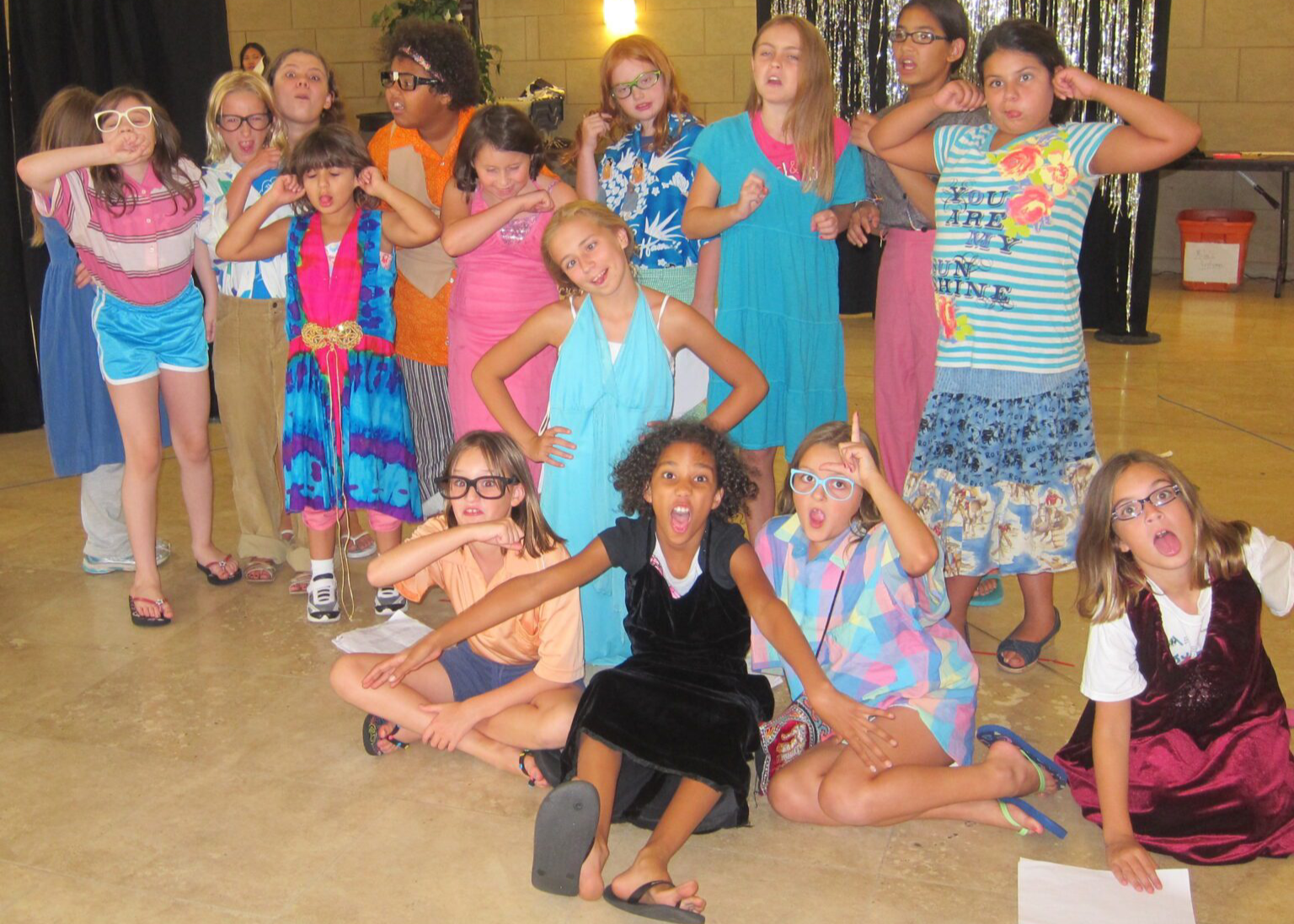 Rehearsal & Teamwork
Through more improv and games, we'll coach them from working individually to teamwork with others on stage. They learn how to best entertain an audience:
They've memorized their lines for 10 people, and now to do it for 100 people!
They learn how to take their imagination and amplify it for the crowd!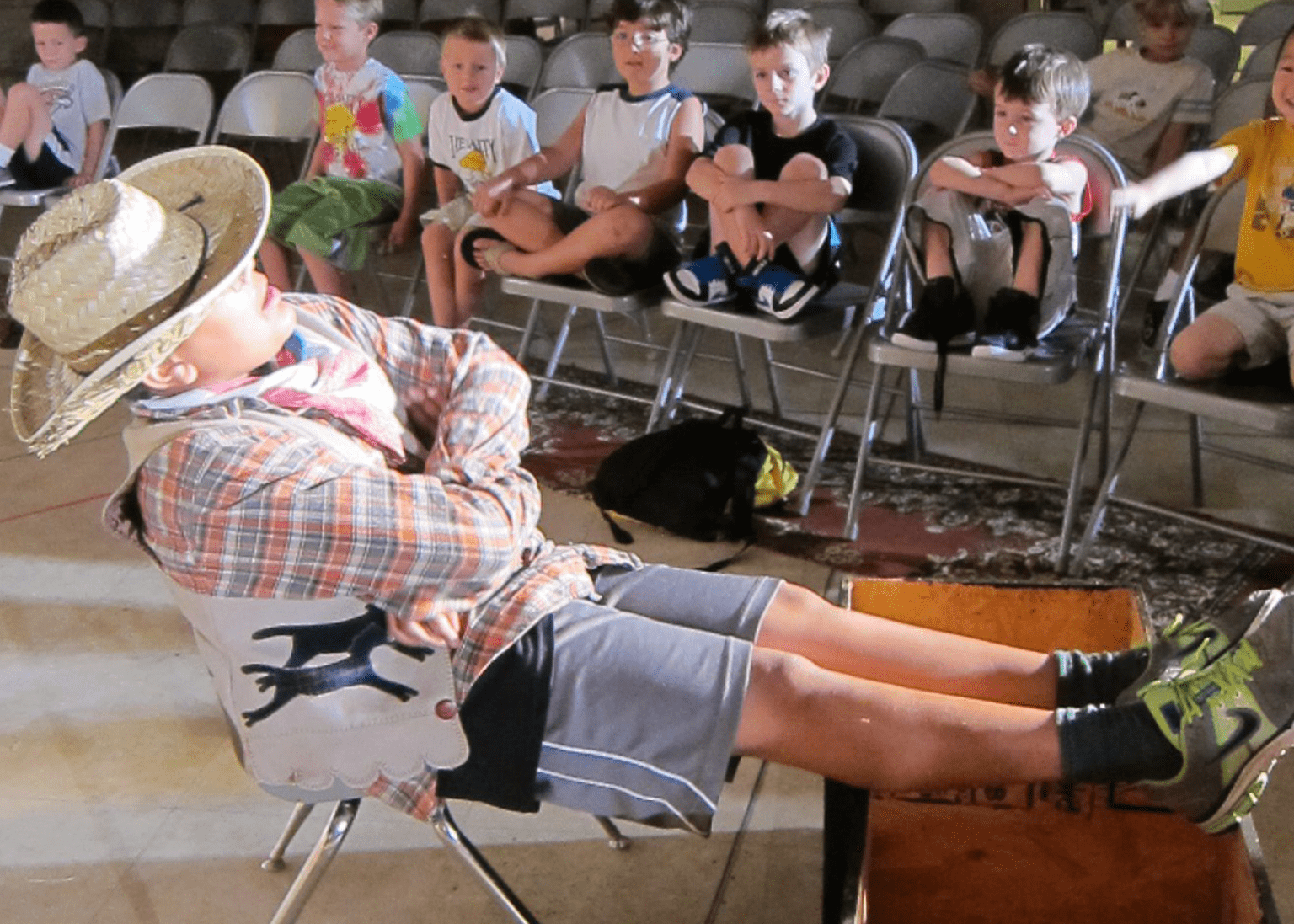 Dress Rehearsal
Kids get to dig deeper into their roles by adding costumes, props and sets! All costumes are provided by the studio at no extra charge.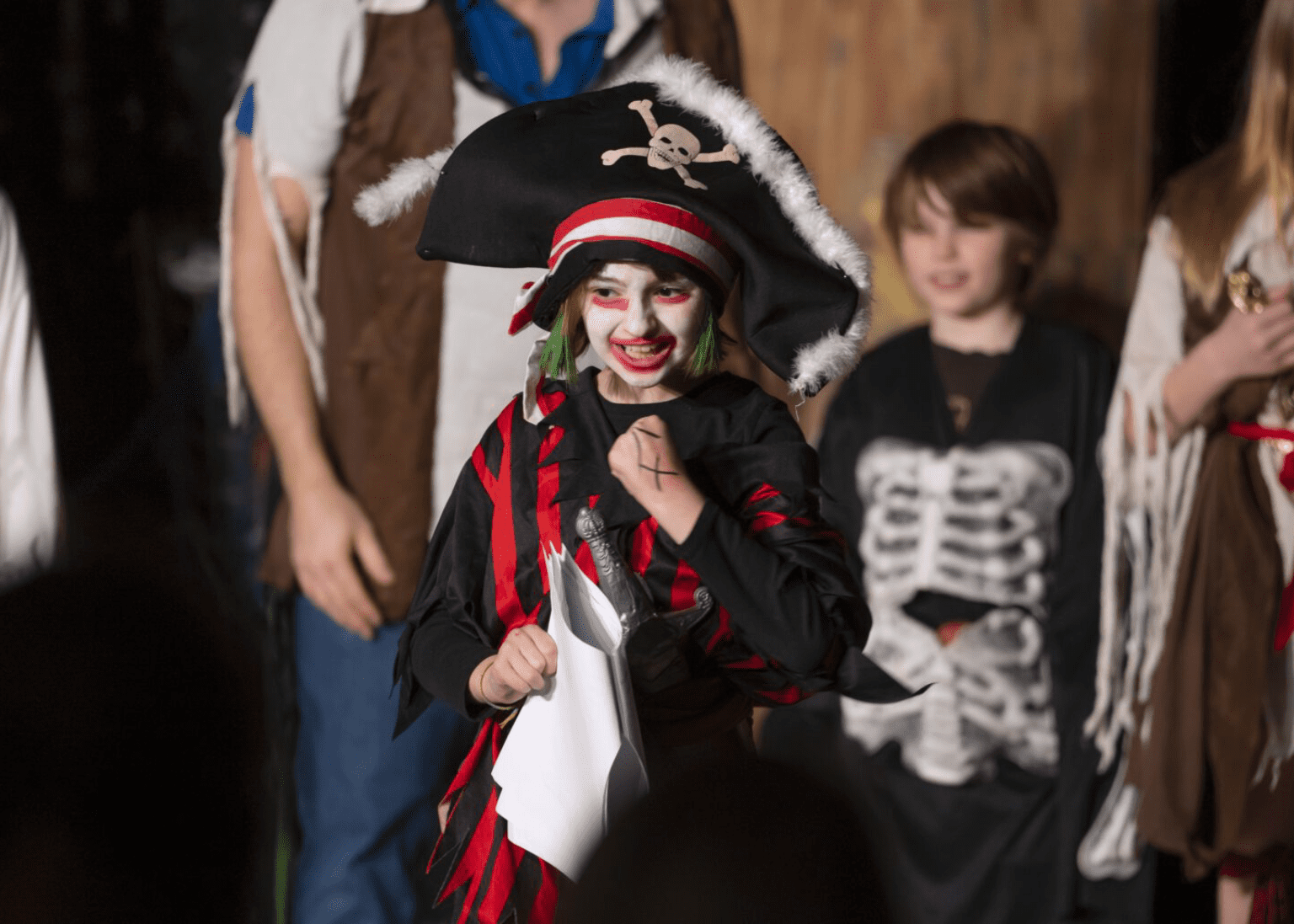 Show Night!
Bring family and friends along to watch your actor shine! There will be at least 2 shows performed, based on enrollment numbers. Shows are 15 minutes each, beginning at 7pm. No tickets needed, bring who you like, and celebrate your kiddo!
"The Audience has to see it, hear it, and understand it – in order to enjoy it!"
We have spent 30 years teaching students the basics of acting, so they can bloom into confident performers, on and off the stage.
Your student should have plenty of attention in their drama class.
When you have a student who's bursting at the seams with energy and drama, you want them to be able to blossom in a theatre class where they can grow. Theatre classes are a great solution, but it can be so hard to find acting classes where your child actually gets the individual attention they deserve.
If they get to be in a show, but they're always in the back row, does it really add any value? At Theatre of the Imagination, we know how it feels to be stuck in the back as Tree Number 3.
We believe every acting student should have the chance to shine in a role that's made perfectly for them, and helps them use their skills at exactly the right pace. That's why during our 30 years of teaching, we've always focused on getting to know our students, their comfort zones, and creating custom roles for them that help them show off their skills on stage. This helps them gain the confidence they need to keep growing, on and off the stage.
So, sign up online now to get your kid tapped into something that will make them feel amazing.

1. Sign up for classes online
Choose the times and age range that work for your family.

2. Call us if you're new, we love to learn about your kiddo
We customize parts for every student, so we love learning as much as possible about your student. If this is your first class, call us to ask questions and tell us about your kiddo!

3. See your child begin to shine and grow confident!
They'll have fun, meet friends, and start to get comfortable in their own skin. We love bringing out the best of them, on and off the stage!